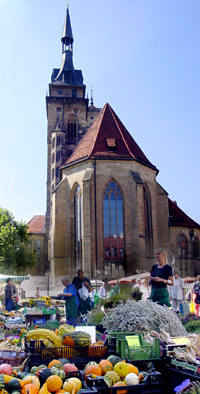 The Stifts Church, situated in the heart of the old city,
is the last remaining monument of the Stauferzeit.
With her different towers, she earns her place as one
of the true emblems of Stuttgart. Parts of the church
date back to 1170.
The church was recently restored and it reopened on
July 13, 2003.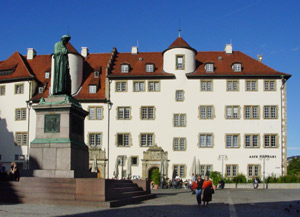 Stiftstraße 12
70173 Stuttgart-Mitte
Tel.: 0711 / 29 42 92


Homepage


Opening Hours
Monday to Wednesday: 9:00am - 5:30pm
Friday to Sunday: 9:00am - 5:30pm
Thursday: 12:00pm - 5:30pm